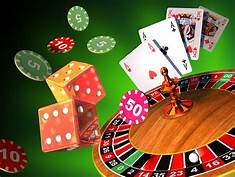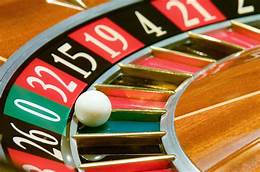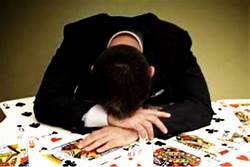 You may have read our recent article on the VRS website about gambling (https://www.vulnerabilityregistrationservice.co.uk/have-you-noticed-an-increased-number-of-online-gambling-adverts-during-the-world-cup/).
The British gambling industry has ballooned in size over the past decade, thanks to the growth of online games and the liberalisation of gambling laws. The Gambling Act 2005, which came into force in 2007, opened the door to TV advertising for sports betting, online casinos and poker, giving betting companies direct access to people's homes.
The industry's income (as well as the amount of tax it pays to the Treasury) has soared since, according to figures from the Gambling Commission. These figures make pretty interesting reading. For example, the gross gambling yield (the amount gambling firms win from customers) was £8.36bn in the year beginning April 2008, shortly after the act came into force. From October 2016 to September 2017 the GGY stood at £13.9bn, and you can bet it will have increased by the time the next figures are published in November 2018 (no pun intended, by the way). There's no denying that gambling is big business and the value of the global online gambling market will just keep growing.
Like many people, I'll have a bet on the Grand National once a year but for others, it's not that simple. Problem gambling is harmful to psychological and physical health. It can cause spiralling debt, distress, depression and other anxiety-related problems. As with other addictions the consequences of gambling can lead to feelings of helplessness, it can wreck relationships and in some cases it can lead to attempts at suicide.
For people struggling to limit their gambling, the most effective way to stop can be to self-exclude to stop them falling back into the habit if willpower alone doesn't cut it. However, it's currently not possible to self-exclude from all forms of gambling; even after excluding from one high street bookies people can still log on and gamble online, or go and find a casino. Self-excluding from a single type of gambling can require contacting numerous operators over the phone or in person, all of which can be particularly hard if you're also struggling with your mental health.
That's why we at the VRS were delighted to hear that Monzo have created a solution for this growing problem. Using a newly-designed app, account holders can now block themselves from making gambling transactions on their Monzo account, straight from the app. When the feature is turned on, any payments that an individual tries to make to gambling merchants (either online or in person) using their Monzo account are blocked. It will take a chat with the customer services team and a 48 hour "breather" before it can be turned back on. Monzo calls this 'positive friction' and it gives people the time and space to work out whether the decision to gamble again is the right one for them.
To read more about Monzo's fantastic initiative, go to
https://monzo.com/blog/2018/05/16/gambling-self-exclusion/
The VRS is a platform providing vulnerable consumers with a single reference point for recording their personal circumstances at a given point in time. An individual with manic spending, gambling problems or any other money issue can protect themselves by registering on the VRS register. If a registered vulnerable person goes on to apply for credit or services when their well-being is being compromised, the VRS will allow the user of the register (creditor/service provider) to take the appropriate action. As well as protecting the vulnerable, the VRS helps firms and service providers to make better, more informed decisions. Doing the right thing is not just a regulatory requirement; morally it's a good thing.  For more information go to https://www.vulnerabilityregistrationservice.co.uk/